Well, I had such guilt over going into the hole on my Stashbusting efforts, that I decided to kill 2 birds with one stone - as they say. About Festival Time (Houston) in 2007, our Thursday Bee swapped a bunch of Oriental fabrics. From that we made bunches of blocks for the BAMBOO quilt. Well, I've had the top done for some time, and finally got it quilted this weekend. Also used several yards of fabric for the backing & binding, which I will add to my next stash report. I'm just finishing up the binding, so haven't taken a new picture yet. This is the quilt without before I put the borders on it. I quilted it with a gold colored thread (not metallic) but because of all the metallic colors in the quilt, it looks like I used metallic thread.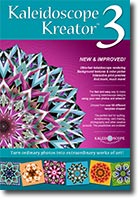 Did anyone watch Quilting Arts on PBS Saturday? I was glad to see it back on again. Had 3 cool projects, but the last item really got me excited. They used some software (new to me) call
Kaleidoscope Kreator
. I think this will be fun to play with, as you can take a digital photo or scan some fabric, and then create the kaleidoscope on the screen, then print it out on fabric. No piecing! They have a couple of companion software packages that do other shapes. Definitly think this will be fun to play with.
The other new thing is that I've joined yet ANOTHER Bee. This one is an Art bee, and amazingly there was a huge turnout at the meeting. 17 of us were there with a few more saying they couldn't be there because of Spring Break. We were trying to come up with a name for the group, and from Quilters with an Attitude, Ruth suggested ARTiTude! Next month when we meet, we're going to do some fabric dyeing. Not sure yet what kind, but a couple of the ladies are putting together a program for us and we'll do some hands-on work. At the meeting we talked about doing some
resist dyeing
, or dyeing with natural elements. Here is a link at
Pioneer Thinking
that gives all sorts of suggestions of what to use to attain the color you are looking for. Am looking forward to see what we're going to do!